Australian Construction Boost with Arrival of 4 Sets of 200 ton Cement Silos
Recently, FUREIN MACHINERY, a professional cement silo manufacturer, delivered four sets of 200 ton cement silos to Australia. In a significant development for Australia's construction industry, this delivery promises to address the growing demand for cement and contribute to the sector's ongoing growth. This successful delivery reflects the factory's strength and professionalism and demonstrates the advantages of custom processing.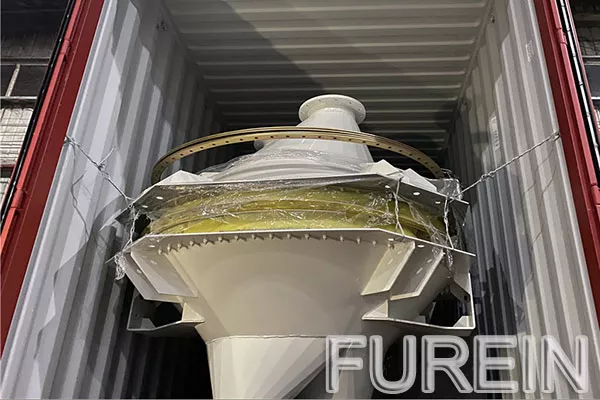 As a cement silo manufacturer, our factory has years of experience and expertise in providing customers with high-quality and reliable cement silos. Our professional team understands our customers' needs and provides professional guidance in the design and manufacturing process. Here are a few advantages of this factory:
Customized processing capability for 200 ton cement silos:
FUREIN can provide customized solutions to meet the specific needs of its customers. Whether it is the size, capacity, or layout of the cement silo, we can be adjusted to meet the customer's requirements. This provides customers with greater flexibility and versatility.
Quality materials and manufacturing process for 200 ton cement silos:
The factory uses quality materials and advanced manufacturing processes to ensure the quality and durability of cement silos. We work with reliable suppliers to ensure the use of high-quality steel and anti-corrosion materials, which enables the cement silos to withstand harsh environmental conditions and maintain long-term stable performance.
Support from a professional team:
The factory has a group of experienced and professional people who focus on providing technical support and after-sales service to customers. We can give our customers professional advice and help them choose the most suitable cement silo configuration. Meanwhile, the factory provides installation guidance and maintenance advice to ensure customers' cement silos usually operate.
Good delivery capability:
Furein factories are excellent in delivery. We work closely with domestic and international logistics to ensure that orders reach the customer's site on time and safely. In this example of delivery to Australia, the plant successfully delivered four sets of 200 ton cement silos, demonstrating their excellent operational capabilities.
This successful delivery marked the plant's achievement and highlighted the Australian market's demand for high-quality cement silos. Our factory has earned the trust and praise of our customers through custom processing and quality products. We will continue to strive for innovation, improve product quality and service, and provide our customers with even better cement silo solutions.
In the future, the FUREIN Machinery factory will continue expanding its business in domestic and international markets and aim to become a global leader in cement silo manufacturing.