Horizontal Baler Machine For Sale
Take waste horizontal paper baler, for example, horizontal baler machine capacity can reach 2 tons per hour, if the material is waste cartons, waste metal and so on, the capacity will be higher.
Horizontal baling machines are ideal for high-volume recycling materials such as plastic bottles, old clothes, construction waste, used woven bags, cotton, peanuts, straw, and other materials. Our automatic horizontal baler provides high-quality square bales with compact structures.
Horizontal balers for sale support pressures from 60 tons to 200 tons, it can be divided into horizontal baler machines with and without doors.
FUREIN can customize horizontal balers for your materials and requirements at a reasonable price.
What is Horizontal Waste Compactor?
Semi-automatic/fully automatic horizontal baler as its name is used to pack waste scraps, waste paper, waste cartons, and other bundling equipment.
Horizontal baler machine, refers to the loose material extrusion packaging, with wire or PP strap, which is convenient for transportation, and save space and cost.
The biggest feature of automatic horizontal baling press is automatic baling, automatic wire breaking after baling, without manual baling, greatly reducing labor costs and improving work efficiency.
What is an automatic horizontal baling press machine?
Through the above description, you should have a general understanding of the horizontal baler press.
Baling machine working principle is to drive the operation of the oil pump through the rotation of the motor, extract the hydraulic oil inside the oil tank, through the reversing function of the reversing valve, drive the oil cylinder to run, the material is extruded into a compact bale, tied the bale with rope.
Horizontal Baler Machine Parameter
If you need other models or custom horizontal balers, please contact us.
| Model | 60T | 80T | 100T | 120T | 160T | 200T |
| --- | --- | --- | --- | --- | --- | --- |
| Press Force | 600kn | 800kn | 1000kn | 1200kn | 1600kn | 2000kn |
| Motor | 11kw | 22kw | 22kw | 22+15kw | 22+15kw | 22+22kw |
| Power Supply | 380v/customized | 380v/customized | 380v/customized | 380v/customized | 380v/customized | 380v/customized |
| Packing Size(L*W*H) | 1200*600*700mm | 1200*800*900mm | 1400*1100*800mm | 1800*1100*800mm | 3000*1100*1250mm | 4000*1100*1250mm |
| Machine Dimensions | 2800*1500*1650mm | 5000*1600*1700mm | 6800*1700*1900mm | 6800*1700*1900mm | 9600*2100*3600mm | 10800*2100*3600mm |
| Host Weight | 2500kg | 4300kg | 4500kg | 4800kg | 15800kg | 19000kg |
| Hydraulic Oil | 46# /68# | 46# /68# | 46# /68# | 46# /68# | 46# /68# | 46# /68# |
| Capacity | 8 bales per hour |  8 bales per hour |  8 bales per hour |  8 bales per hour |  8 bales per hour |  8 bales per hour |
| Control System | semi-auto/full auto | semi-auto/full auto | semi-auto/full auto | semi-auto/full auto | semi-auto/full auto | semi-auto/full auto |
| Conveyor Size | 700*148mm | 700*148mm | 800*148mm | 900*166mm | 1000*186mm | 1000*186mm |
Note: all the above parameters are for reference only. If the baler machine is improved, there will be no further notice.
Models of Horizontal Baler
Horizontal baling machines can be divided into 60T, 80T, 100T, 120T, 140T, 160T, 200T according to their own pressure.
120T Horizontal Baler
140T Baler Machine
160T Baling Machine
200T Horizontal Baler Machine
Types of Horizontal Baling Machine
The horizontal baler can also be divided into close-end and open end horizontal baling machines.
In general, open-end baler than close-end baler high output, packaging materials also more. For example, the most common cardboard baler is packed with open-end horizontal balers.
Horizontal baler, also known as horizontal baling press machine, is mainly used for bale or packing old cartons, cardboards, scrap metal, woven bags, plastic bottles, medicinal materials, cotton, old clothes, etc., which is convenient for recycling and reuse.
The horizontal baler machine can be divided into the automatic horizontal baler and semi automatic horizontal baling press, you want to choose what kind of baler, depending on your materials and the degree of automation, such as automatic bale or manual bale.
What materials can the horizontal baler pack?
Horizontal baler is widely used in waste paper, cardboard boxes, PET bottles, plastic film, straw, household garbage, textiles, and another loose compression packaging.
Suitable for carton factories, packaging factories, printing factories, garbage sorting and treatment station, professional recycling station, and other places.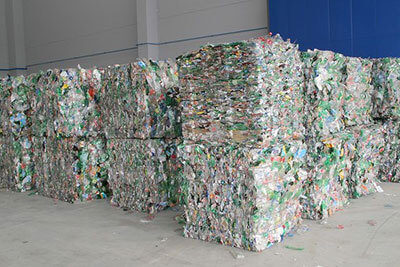 Scrap Metel Baler Machine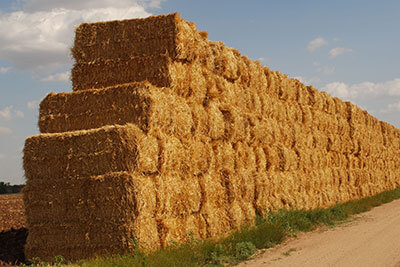 Straw Baling Press Machine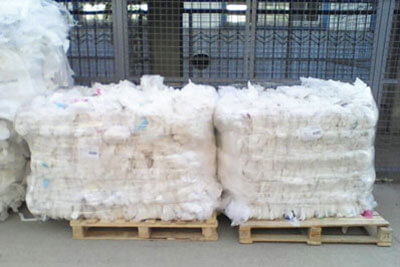 Cotton Baling Press Machine
Cotton Baling Press Machine
Like how materials are packed into blocks/bales, how horizontal balers work, if you want to learn more, contact us for a video.
Automatic Horizontal Baler Parts
Hydraulic baler machine is mechatronic integration, a very high degree of automation, the horizontal waste baler is composed of transmission structure, feeding system, control system, power system.
Control System
Baler Motor
Power System
Hydraulic Oil Supply
Automatic Horizontal Baler Features
Three-phase voltage, safer operation.
Touch screen PLC panel, easier to operate.
Feeding system automatic detection, automatic compression, can achieve automatic unmanned operation.
Automatic tether, improve efficiency, save labor.
You can customize the bale length and display the number of bales.
It can pack a variety of materials.
Push cylinder and push head are connected by spherical structure, long service life
Low noise hydraulic circuit design, safe and trouble-free.
Simple installation, no foundation.
As a professional horizontal baler manufacturer, we not only have horizontal compactor type, the vertical baler machine is also very popular.
Vertical Baler or Horizontal Baler? What's the difference?
From the shape we can see that the vertical baler is vertical, the horizontal baler is horizontal.
The vertical baler can also pack waste cartons, old clothes, cotton paper, plastic bottles, cans, and other materials, more importantly, it is cheap.
How to choose? Vertical baler or horizontal baler?
It depends on what your material is and how much output you need.
Contact us to get a quotation with details