DRY MIX MORTAR PLANT
Top 10 Dry Mortar Plant Manufacturer In China
Do You Have A Dry Mortar Plant Project We Can Help With?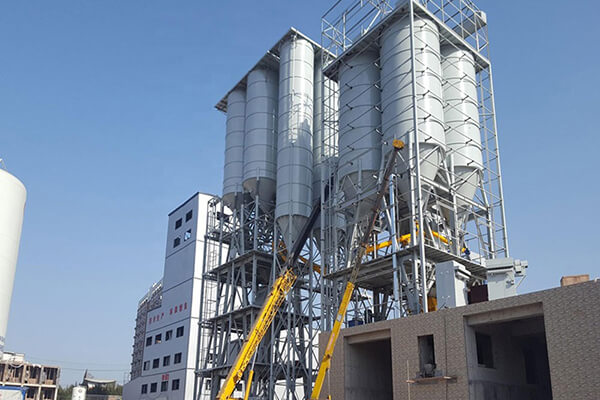 Dry Mix Mortar Plant
Production capacity: 300,000 tons per year.
Main dry mortar mixer machine model: 6 cubic meters.
Weighing system: automatic weighing, automatic batching.
Packing system: bulk by truck.
Control system: PLC automatic programming program.
Application: the customer uses the dry mix mortar plant to produce high-grade inner & exterior wall putty mortar.
This dry mix mortar plant is a customized solution for customers. Since the customer has their own material(sand), but the water content of the sand is as high as 12%. Therefore, a sand drying system is added for the customer, plus a fully automated dry mortar mix plant system, perfect!
Automatic feeding, automatic batching system, etc. The entire dry mix mortar production line is completed by the PLC control system. Its convenience is beyond your imagination.
In addition, the entire production line has a beautiful design, powerful functions and simple operation, making it a good choice for large enterprises.
Project Details
CAPACITY
LOCATION
CONTROL SYSTEM
WORKERS