TOP 5 Dry Mix Mortar Plant Manufacturer In China
Supply Customized Solution for 1-100T/H Production Line. Full Automatic Production Line, Will Help You Save More.
As a professional dry mix mortar plant manufacturer with 15+ years of experience, with many models of machines and annual output from 30,000 tons to 800,000 tons, it has a professional technical and service team. We can develop turnkey solutions for you so that you pre-sales worry, after-sales rest assured.
The mixer adopts a non-gravity double-shaft mix machine with fast speed and high output. Without destroying the original characteristics of the material, it can ensure that the various indexes of the finished mortar meet or exceed the industry standard.
Dry Mortar Mix Plant With Sand Dryer
Using the new three-pass sand dryer, you can use different fuels such as gas, oil, coal, etc. according to your needs. The dryer adopts multi-layer inner container nesting technology, three-layer drying room, compact area, high heat utilization, and large capacity.
Will Surprise You Model of Semi-auto Dry Mix Mortar Plant
Semi-automatic dry mix mortar production line output is 1-10t/h, can be said to be small output, big return, very suitable for small and medium-sized investors.
Here we list three best-selling dry mix mortar plants.  The larger the mixer, the higher the output.
Look! More Useful Information for Semi-auto Dry Mix Mortar Plant
Full Automatic Dry Mortar Mix Plant
There are many types of automatic dry mix mortar plant, can better meet your needs. From sand crushing, screening, drying to raw material self-moving metering, automatic mixing, automatic packaging, the whole process is controlled by intelligent programming, easy to operate, saves staff costs, improves economic efficiency.
Interest Types of Dry Mix Mortar Manufacturing Plant
1.Small dry mix mortar plant, the output of 1-10t/h.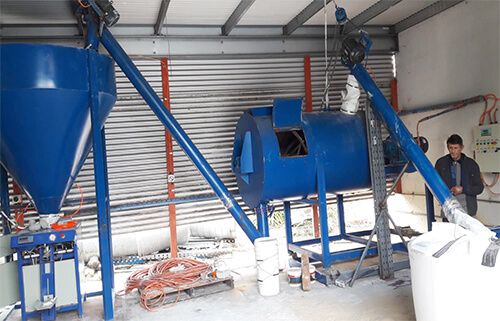 The capacity can reach 70 tons per day.
On the basis of belt dry mortar mixer, add feeding screw conveyor, discharge screw conveyor, storage tank, automatic packaging machine, thus constitute a set of economic and practical, reasonable and efficient simple dry mix mortar production line.
The dry mortar mixer machine covers an area of less than 20 square meters, height less than 3.5 meters, easy to operate, 2-3 people can be produced, daily production can reach 60 tons.
2. Block-type dry mix mortar plant, the output of 10-30t/h.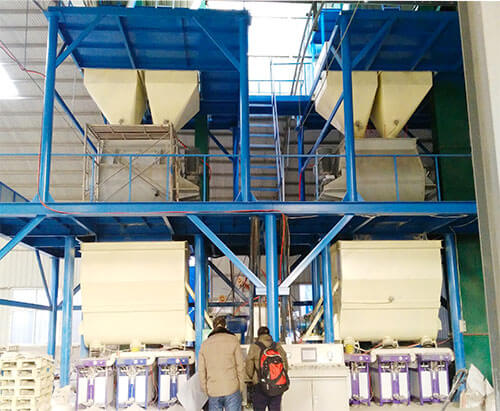 Double 20 t/h Dry Mix Mortar Plant
This dry mortar plant is available in two operating systems, full automatic operating system and a semi-automatic production line.
It can be customized according to the height of your plant and investment scale. Suitable for medium-sized companies.
Low cost, reasonable process.Need to configure automatic metering, computer operating system.
This dry mortar machine can produce external wall insulation mortar, self-leveling mortar, repair mortar, waterproof mortar, color decorative mortar, internal and external wall putty, ceramic tile binder, caulking agent, and so on.
3. Tower-type dry mix mortar plant, the output of more than 30t/h.
Annual Capacity at 200,000 tons
The overall use of the top bin method feeds the material, this production line can produce a variety of products, high mixing uniformity, high production efficiency.
Adopt the closed production, the site is clean and pollution-free.
This production line is suitable for the production of common mortar: masonry mortar, plastering mortar; At the same time can produce waterproof mortar, ceramic tile binder, caulking agent, interface agent, wall putty, and other most special mortar.
4. Tile adhesive manufacturing plant
Supply 1-60t/h tile adhesive making machine
This tile adhesive manufacturing plant mainly produces functional putty powders such as interior wall putty, exterior wall putty, fluorocarbon paint putty, flexible putty, and gypsum putty. Its design is advanced and reasonable, with good sealing, effectively preventing dust leakage, creating a green space for you, an automatic control system, ensuring friendly interaction between humans and machines, convenient maintenance, and long service life.
5. Wall putty manufacturing machine
1-60t/h customized solution
Computer simulation of the actual production process, the staff can be intuitive and clear operation, simple and fast.
Batching intelligent computer control system, the production process only needs to input the amount of each batching into the computer, which can be in accordance with the set material ratio for automatic production.
Adopt double shaft dry mortar mixer, high mixing efficiency, high uniformity, instantaneous feeding, improve production efficiency.
Fully sealed design, good dust control efficiency, clean and healthy working environment. Fully automatic production, the whole station operation only needs 3 people.
6. Ready mix plaster plant
Fully automated production line with palletizing machine
Automatic control operating system can store up to 100 kinds of mortar formula, after parameter setting, only need to input the target output, automatic production is not a dream, in addition, to add a full range of monitoring systems and abnormal condition warning system, to ensure safe production, efficient production. After a thorough evaluation of your plant and budget, we will customize a perfect solution for you.
7. Thermoplastic Road Marking Paint Plant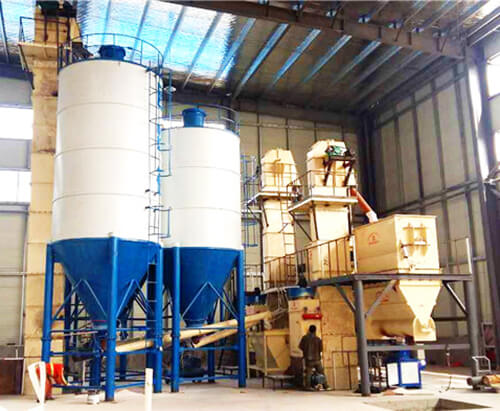 Thermoplastic road marking paint production line
New road marking paint production line, from small output 1-5t/h to large output 30-50t/h production line, we can prepare for you, as a professional manufacturer, continuous research and development, manufacturing, and production are the source of our happiness.
The above are 6 types of dry mix mortar manufacturing plants, the output at 1-100t/h; as a professional dry mix mortar plant manufacturer, we can customize all kinds of dry mix mortar machines for you, from foundation construction, drawing design, one-to-one 24/7 at your service, if you need, we can also provide you with the dry mix mortar formulations and manufacturing process of the entire work line.
How to choose a suitable dry mix mortar manufacturing plant?
1. Check the manufacturer's production experience and whether it has rich manufacturing and installation in dry mix mortar plant.
After years of stable development, FUREIN has become a powerful dry mortar plant manufacturer.
2. Do you have experience in exporting dry mix mortar manufacturing plants?
A dry mortar plant familiar with your market can help you save even more.
Furein's dry mix mortar manufacturing plant is exported to more than 100 countries and regions, and professional engineers can come to your country to install machines and train workers.
The application field of dry mix mortar manufacturing plants is vast and has been well received by customers.
3. Do you have dry mix mortar manufacturing plant cases?
Furein has had 300+ successful cases for nearly 3 years; each case is unique; if you need, it can guide you in the right direction, tailor-made production solutions.
4. Whether the spare parts are internationalized?
We have 150+ suppliers in China who can provide standardized spare parts. If your dry mix mortar plant needs to replace spare parts during use, you can easily buy spare parts in your country and replace them.
Composition of Dry Mix Mortar Plant
The dry mix mortar plant is mainly composed of an elevator, storage silo, weighing system, conveying system, premixed bin, dry mixer machine, finished product bin, packaging system, dust removal system, and so on.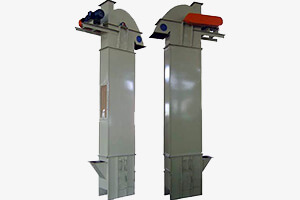 According to the use of different can be divided into indoor and outdoor bucket elevator;
In the dry mortar production line, you can choose NE15, NE30, NE50, NE100, and other bucket elevators for the output you need.
Screw conveyor is used in dry mix mortar plants, concrete batching plants, and dry silo plants. It has a high utilization rate and is economical and practical.
Cement silo is a general term and one of the storage silo. It can also store sand, fly ash and other materials. To facilitate transportation, we have designed detachable silo for you.
4. Weighing System
In a full automatic dry mortar mixer machine, automatic weighing is an essential part. In order to save the weighing time, we designed the method of accumulative weighing, and the accuracy reached 99.8%.
5. Premixed Bin
The main function of premix bin is to store the dry mortars that have been weighed, waiting for mixing.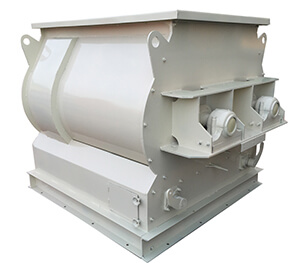 Double-shaft non-gravity mixer with a direct-connected reducer with one in and two out structure, which can keep synchronous operation with the blades. The mixing time is short and the mixing uniformity is high. The mixing time of each batch is only 1.5 minutes.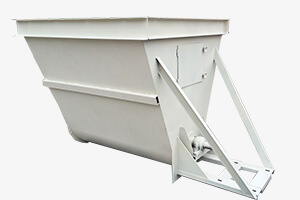 7. Finished Product Bin
The main function is to store the dry mortars that have been mixed, waiting for packaging.
The valve port packaging machine is the most popular, economic, and durable, with high packaging efficiency, in addition to the airflow packaging machine and air floating packaging machine. The packing machine is equipped with an air press to ensure an adequate air supply for the packaging system. You can consider whether to arrange robot bag palletizers according to your needs. Bag Palletizers can better improve efficiency and save labor costs.
Pulse dust collector, air volume up to 12000 cubic meters, efficient dust removal, environmental protection.
10. PLC Control System
Precise packaging system, using computer operation, programming touch screen control system, easy to realize the automatic of raw material and additives weighing.
If your sand is more than 5% water content, in order to improve efficiency, we recommend that you add a drying system, three-pass rotary dryer, small footprint, high drying efficiency, and most importantly, it is cheap.
Working Principle of Dry Mix Mortar Plant
Simple, material after outdoor bucket elevator was promoted to the raw materials warehouse(premix bin), and then delivery the material to the weighing system, then after weighing the material enter indoor bucket elevator through screw conveyor, and then through the screw conveyor into the dry mortar mixer, and then the material falls into the mixer to mixing, mixed materials into finished products bin, you can choose the finished material in bulk or in bags.
With an annual output of about 20,000 tons of dry mortar production line, 3-6 raw material silos are generally used, among which two large tanks are used to hold bulk cement and fly ash, and the small rest tanks are used to control light calcium, heavy calcium, sand, trim materials, etc.
Bulk cement and fly ash into the tank do not need to bucket elevator equipment, relying on the pump truck drive. Bulk fly ash silo is generally a cylindrical bracket structure, the upper part of which is equipped with dust removal equipment to prevent dust leakage, and the lower function is fitted with an arch-breaking device to avoid agglomeration powder so that the powder is discharged smoothly, and equipped with material level sensing equipment, you can know the use of materials in the silo at any time.
Light calcium, heavy calcium, sand, small material, and so on need to use a bucket elevator lift into the small tank. With the cooperation of the screw conveyor, the weighing system transfers the raw materials in the silo into the metering silo and realizes the control of raw materials through the data feedback of the sensor.
After measuring the material, lift to the dry mortar mixing machine through the screw conveyor into the bucket elevator. The mixer machine is of pneumatic open door type, which can quickly put the materials to be mixed into the no-gravity mixer and realize the continuous production of dry mortar.
Mortar is generally used in construction, and the most common is for links between bricks.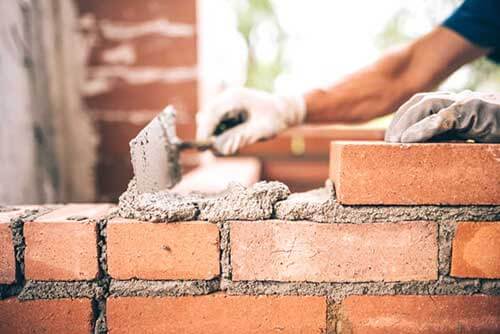 Dry mortar is a general term, it refers to a kind of dry powdery material, which is often used for masonry and repairing walls, such as putty powder, which is mixed with sand, cement, and additives in accordance with the designed ratio. The mortar can be used directly after adding water.
For example, if you need thermal insulation mortar, you can mix sand, cement, thermal insulation materials, etc., mix them evenly with professional mixing machine, transport them to the construction site, add water and use them directly. This is the thermal insulation mortar.
When you need what kind of mortar, use the corresponding additives and professional mixing equipment, which can help you produce dry mortar in large quantities.
Dry mortar is everywhere in life, such as interior wall putty, which can make the house more beautiful, such as exterior wall putty mortar, which has the function of heat preservation, such as the tiles in the bathroom, which are connected with tile glue.
Dry mortar has the function of bonding, decoration and protection in the construction industry.
Maybe you also want to know:
How To Produce Dry Mortars?
Dry mortars are produced by professional machines. According to the output of dry mortar your need, choose the right dry mortar plants can be selected.
What Kind Of Mortar Can Be Produced By Dry Mix Mortar Plant?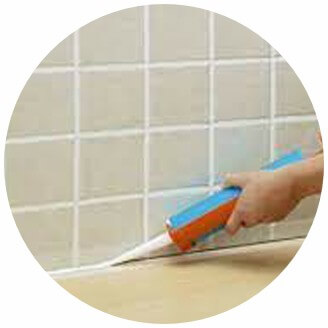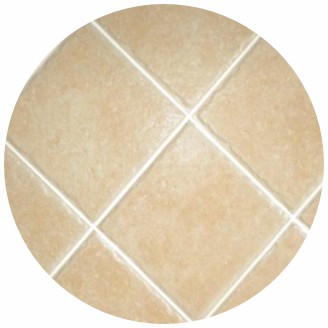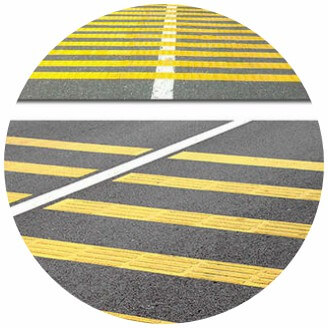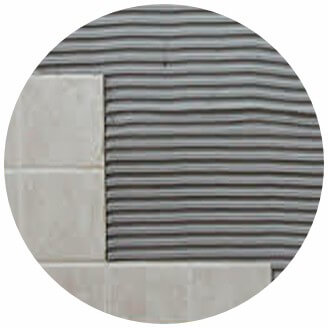 A set of the dry mortar production line can produce different types of mortar, it can produce:
Finishing mortars: putty for interior and exterior walls, colorful decorative mortars, powder coatings, etc.
Adhesive mortar: masonry mortar, tile adhesive, caulking agent, thermal insulation board adhesive, etc.
There are also self-leveling mortar, repair mortar, etc.
Dry mix mortar plant manufacturer is mainly located in Zhengzhou City, Henan Province, central China, where there are many dry mortar plant manufacturers.
Unexpected Advantages of Dry Mortar
Compared with traditional mortar, dry mortar has the following advantages:
The quality is stable and reliable, which can meet different functional and performance requirements and improve the quality of the project.

Improved efficiency is conducive to the application of automated construction equipment and changes the backward methods of traditional building construction.

It has strong adaptability to new wall materials, which is conducive to the promotion and application of new wall materials.

Easy to use and easy to manage.
Can't Wait To Learn More About Dry Mortar
The first is high product quality. Dry mortar solves the quality problem caused by the difficulty of grasping the ratio of mortar prepared by traditional technology, and the measurement is very accurate and the quality is reliable.
Because mortars for different purposes have different requirements for the properties of materials such as shrinkage resistance, crack resistance, heat preservation, and moisture resistance, and the workability, water retention, and setting time of the construction requirements are also different.
These characteristics can only be realized by strictly formulating according to a scientific formula.
Only the production process of dry mortar can meet this requirement.
Because of accurate measurement and quality assurance, the quality of the project after using dry mortar is significantly improved, the construction period is significantly shortened, and the amount of labor is reduced.
There are many models.
According to the different requirements of building construction, many products and specifications have been developed.
In terms of products alone, there are masonry mortar, plastering mortar, and floor mortar that meets the needs of various constructions.
According to the needs of different users, the packaging can also be divided into 5kg, 20kg, 25kg, 50kg, several kinds, and also available in bulk for transportation.
Finally, it is easy to use.
Just like instant noodles, take it as you go, add about 15% water, mix for 5 minutes, and serve.
The remaining dry mortar is used as a spare. It has a shelf life of 3 months, but it has been left for 6 months in the test, and the strength is no obvious change.
What Are The Main Components Of Dry Mix Mortar?
Dry-mixed mortar refers to the dry sieved aggregate, cement and various mixing together, mixed in a certain proportion in a professional production plant, and mixed with water in a woking site proportion at the place of use.
The composition of its raw materials is generally as follows: cement, gypsum, lime, etc. are used as cementitious materials; the main aggregates include river sand, quartz sand, machine-made sand, limestone, dolomite, expanded perlite, etc.; mineral admixtures are mainly industrial by-products, industrial Waste materials and some natural ores, such as slag, fly ash, pozzolan, fine silica powder; in addition, there are water-retaining thickening materials and various additives.
The lastest news about dry mix mortar plant
Contact Us To Get A Solution Now