Quarries are mainly large stone broken to different degrees, and then the crushed materials are used in infrastructure construction, such as roads, railways, Bridges, housing construction, etc., the demand for stone is large, and the requirements for stone are relatively high.
5 Types of Quarry Stone Crusher
I first introduce the most commonly used 5 kinds of quarry stone crushers: jaw crusher, cone crusher, impact crusher, impact sand making machine, mobile crusher.
Quarry Stone Crusher – Jaw Crusher
Jaw crusher, coarse crushing representative, the most commonly used crusher, feeding size up to 1200mm, with a large crushing ratio, simple structure, easy maintenance, long service life, and so on.
1. The structure of the jaw crusher
Jaw crusher is the indispensable equipment in quarry material crushing. It mainly consists of a jaw plate, side guard plate, moving jaw plate, belt pulley, eccentric shaft, motor, adjustment plate, thrust plate, and so on.
2. Application of jaw crusher
2.1 Jaw crusher is mainly used for coarse crushing, medium crushing, and fine crushing in mining, chemical industry, cement, metallurgy, highway, refractory and other industries.
2.2 Jaw crusher is suitable for all kinds of stone whose hardness range is not higher than 340MPa, and the granularity of the finished product can be adjusted according to your needs.
3. Advantages of jaw crusher
3.1 Stable operation, large crushing ratio, high production efficiency.
3.2 Simple structure, conducive to operation.
3.3 Made of high wear-resistant steel, good quality equipment, long service life.
3.4 Beautiful appearance, large processing capacity.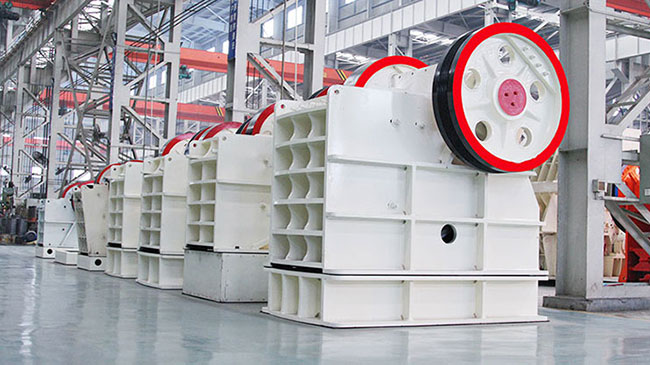 Quarry Stone Crusher – Impact Crusher
Impact crusher is one of the most common quarry stone crushing machines, mainly by the base, shaft, hydraulic cylinder, rear frame, impact frame, impact frame, front frame, rotor frame, front frame hydraulic cylinder, and other components.
Features of impact crusher
The material is crushed by collision in the crushing chamber, with high crushing efficiency.
It has strong applicability and a wide crushing range.
Simple structure, small footprint, easy installation, and operation.
The product has a uniform particle size and a good shaping function.
Low failure rate, reduce maintenance and production costs.
With good energy saving and consumption reduction performance, good environmental protection.
Quarry Stone Crusher – Cone Crusher
Cone crusher, with strong wear resistance, advanced technology, large output characteristics, suitable for processing high hardness materials, mostly used in middle crusher, in the large quarry stone crushing plant is widely used.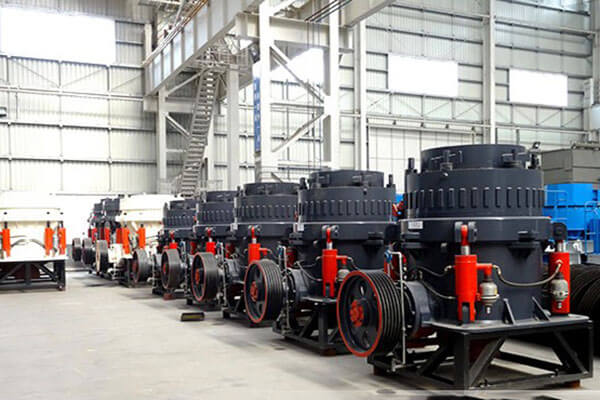 Quarry Stone Crusher – Sand Making Machine
VSI crusher is also called sand making machine, material by machine upper vertical fall into a high-speed rotating impeller, under the action of centrifugal force at high speed, and the other part in the form of umbrella around the impeller material to produce high-speed impact and crushing, the material after crash into each other, friction, crushing, form closed-loop multiple times.
The stone produced by sand making machine has excellent grain shape, cubic shape, and very low needle-like content. It is suitable for aggregate shaping, artificial sand making, and aggregate production.
Quarry Stone Crusher – Mobile Stone Crusher
Mobile crusher, unique mobile design, so that it is not afraid of any complex crushing production site, flexible, free walking, can be transferred at any time. With a high degree of intelligence, click the button to achieve one-click operation, reduce the cost of manual investment.
Related Quarry Stone Crusher Machine
In order to adapt to the development of the market demand, we developed a variety of quarry stone crushers, can meet your various needs.
In quarry stone crusher, there are many machines in the production line, such as vibrating feeder, vibrating screen, belt conveyor, then we will simply introduce this several in the granite stone crushing plant:
Vibration Feeder
The vibration feeder in quarry stone crusher mainly plays a role in the stone transported to the jaw crusher through the belt conveyor for crushing.
Vibration Screen
The vibrating screen is mainly to do screening, the size of the need to stay, do not meet the size you need will be crushed again.
Belt Conveyor
The belt conveyor can transport stone to the place where it is needed.
In addition, if you have other requirements, you can choose the right quarry stone crusher according to your own actual situation. If you do not know how to choose, you can leave a message to us, and we will design solutions for you for free.
What are the combinations of quarry stone crushers?
A reasonable construction of green granite stone crushing plant is fundamental, less dust, low noise, zero pollution is the development trend of the whole industry in the future. Here introduce 3 kinds of excellent collocation combinations to you below.
1. Classic combination
1.1 Jaw crusher + cone crusher, suitable for crushing and processing of high hardness stone in the quarry, layered crushing, product particle size is more uniform, the important thing is that the wearing parts durable, convenient maintenance.
1.2 Jaw crusher + impact crusher, suitable for quarry stone crushing and processing of low and medium hardness, the stone output is more suitable for building aggregate, cost-effective is relatively high, is the favored choice of most users.
2. Simple combination
Hammer crusher + sand making machine, hammer crusher can be formed at one time, simple process, smaller footprint, convenient operation, the most important is to save more investment cost.
3. Mobile and flexible combination
Mobile jaw crusher + mobile impact crusher, the construction of mobile quarry on the selection of it, after assembly can be direct to the production site, simple installation can be put into production, free movement, flexible transfer, if your site is limited, you can choose it.
In addition to the above common quarry crushing combination scheme, some auxiliary equipment, such as a vibration feeder, circular vibrating screen, conveyor, etc., is also needed to form a complete granite stone crushing plant.
Of course, the quarry stone crusher solution is not fixed, it has unlimited possibilities, you can choose the most suitable according to their own needs, contact us, 7*24h 24/7 online, professional engineer team to solve your problems.
How much does a quarry stone crusher cost?
We have introduced different configuration solutions of quarry stone crushers above, which can be generally divided into fixed and mobile granite stone crushing plants.
The latter is more advanced, and the price is slightly higher, but the mobile quarry stone crusher operation is flexible, the rate of return is fast, and the cost is saved to some extent.
Due to the different solutions, the price difference of quarry stone crusher is also relatively large, and the quotation of quarry stone crusher suppliers is also different, so we cannot tell the specific price, which is probably from $100,000 to $1000,000+.
In fact, for you, it is more important to choose an honest, reliable supplier, not only can give you more cost savings, in the later installation and operation but also can give you the most help.
After fully understanding your needs, FUREIN will customize the best solution for you. 30+ engineers can provide you with a one-to-one online service. Our price is also more transparent.