Features of Mobile Cone Crusher
Application of Mobile Cone Crusher
Mobile cone crusher with steel frame structure, with different types of the cone crusher machine, mobile crushing work mode, save area, mobile at any time, can save handling time of material and cost of investment, flow operation is more flexible compared with the fixed cone crusher.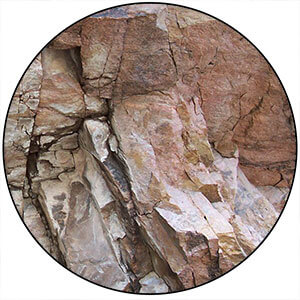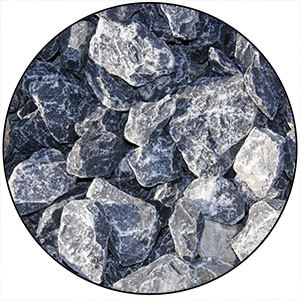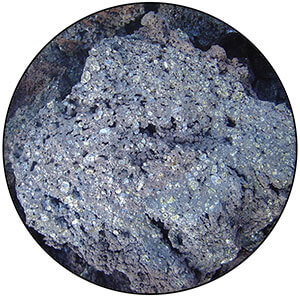 Working Site of Mobile Cone Crusher
This mobile cone crusher is actually made up of more than 3 machines, all adopting a crawler, which was able to move freely.
3 set machines configuration are: jaw crusher + vibrating feeder, multi-cylinder hydraulic cone crusher, vibrating screen, mobile cone crusher is responsible for the secondary crushing, combined with the vibrating screen, can processing different specifications of the stone material.
Types of Mobile Cone Crusher
Mobile cone crusher is a kind of mobile stone crusher, generally speaking, mobile cone crushing machine is divided into two types: tire type and caterpillar type mobile cone crusher, you can choose according to your needs.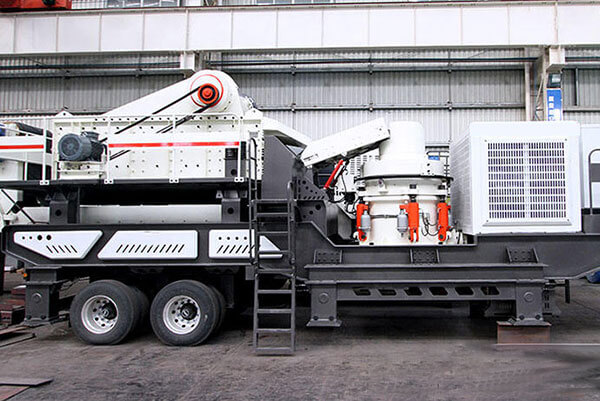 Tire Type of Mobile Cone Crusher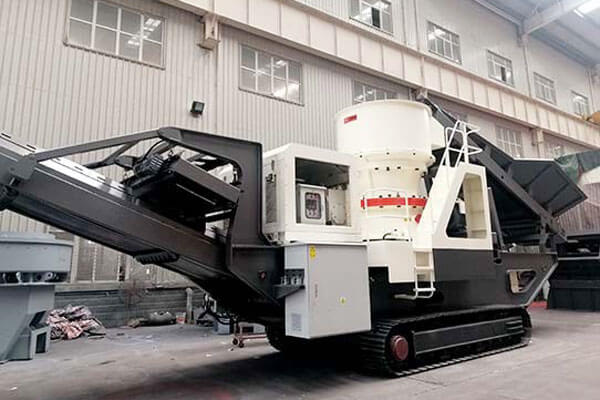 Caterpillar Type of Mobile Cone Crusher
Mobile wheeled and crawler type cone crusher, both the structure and properties of different, the applicable scope is different also.
Tire type more convenient, crawler type mobile cone crusher work more stable.
They can choose according to your needs, use the onboard traction, make the stone crushing plant in work or on the road to be able to meet the job requirements.
Such as construction waste crusher, of course, It is not only used for crushing garbage but also often used in metallurgy, chemical industry, building materials, hydropower, and other materials, especially for highway, railway, hydropower projects, etc.
The mobile cone crusher can select the required equipment according to the site situation, and the whole machine can be pulled away directly without disassembly during the transfer.
Work can be started/stopped at any time, the worksite is where the material is, there is no need to move the material.
Wheel type mobile cone crusher in the process of working without piling fixed, the mobile cone machine has hydraulic legs, it can be fixed directly on the spot, very convenient.
Types of Mobile Cone Crusher
When mobile cone crushing plant working, conforms to the feed particle size of stone by the feeder evenly to the cone crusher, after preliminary crushing, screening, qualified stone to enter the next process, it can realize the material cycle of crush, finished product material from the conveyor to cone crusher again, realize continuous crushing, the all crushing process is smooth.
Features of Tire Type Mobile Cone Crusher 
All steel ship structures, more stable fuselage, can resist huge impact load;
Folding design, flexible access to a variety of narrow environments;
Optional diesel engine, independent power generation, normal operation in the absence of electricity environment;
Different types of cone crusher can be flexibly selected, single cylinder hydraulic cone crusher, multi-cylinder hydraulic cone cusher, full hydraulic cone crusher, the compound cone crusher can be optional;
Features of Crawler Type Mobile Cone Crusher 
Crawler mobile cone crusher, compared with the wheel type, can adapt to a more harsh working environment, remote control by PLC control system, man-machine isolation, higher safety factor.
Crawler mobile cone crusher has better transition flexibility and environmental adaptability than tire type, which is very suitable for the crushing operation of small areas.
Reasonable structure, good stability, ship-type steel structure chassis, high strength, good adaptability to the working environment.
It can be single machine operation, can also be multi-machine joint work, can flexibly choose a variety of solutions;
Imported motor, optimized power system, more energy saving, low noise, in line with environmental production requirements.
Without piling fixed, the fuselage with fixed hydraulic legs.