Do You Have A Project We Can Help With?
Tile Adhesive Manufacturing Plant
The annual output of the tile adhesive manufacturing plant is 200,000-600,000 tons. Sometimes called tile adhesive mixing machine, this production line includes raw material storage system, drying system, weighing system, mixing system, packaging system, control system, etc. Adopt microcomputer control, english operation interface, can realize the data storage, production report printing, the whole process of production control degree is high, can realize continuous mass production, to ensure that the product strictly according to the formula control production, reduce the human reason error to ensure the stability of product quality, is the ideal choice for the production of tile adhesive.
Here 3 Most Popular Models of Tile Adhesive Manufacturing Plant
As a professional tile adhesive manufacturing plant supplier, we always adhere to a constant belief: first-class quality, professional service, leading technology. This has helped us get a lot of repeat customers, and here, we'll show you some of our success stories.
Full Automatic Tile Adhesive Manufacturing Plant
Tile adhesive manufacturing plant generally uses 3-6 raw material silos, which two large silos are used to hold material such as calcium powder, and the rest of the small silos are used to hold light calcium, heavy calcium, sand, small materials, etc.
Light calcium, heavy calcium, sand, small material and so on need to use bucket elevator lift into the small silo, clever material distribution system to support a bucket elevator distribution type operation, so as to avoid the waste of resources.
The weighing system, with the cooperation of the screw conveyor, transfers the raw materials in the silo into the weighing hopper, and realizes the weighing of raw materials through the data feedback of the sensor.
The weighing well material, through the screw conveyor guide into the main bucket machine, lift to the dry mortar mixing machine to be mixed in the silo.
The dry mortar mixer is a pneumatic open door type, which can quickly put the materials to be mixed into the weightless mixer to realize the continuous production of tile adhesive.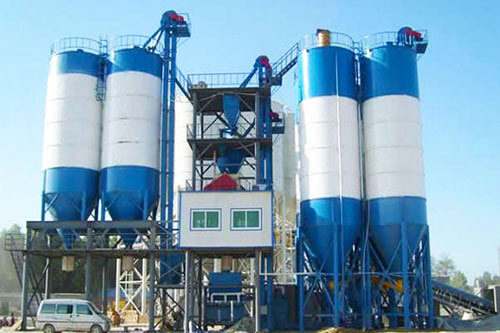 Tile Adhesive Manufacturing Plant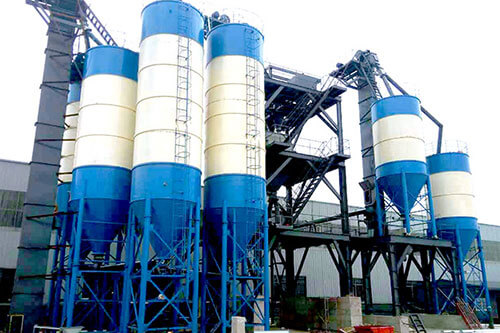 Tile Adhesive Making Machine
Main Parts Of The Automatic Tile Adhesive Manufacturing Machine
1. Raw material storage silo
Ceramic tile adhesive manufacturing machine for storage of large raw materials, generally use tank design, using tank truck feeding. During the construction of the project, only two small storage tanks of raw materials are needed to store small raw materials.
2. Batching and weighing system
It is composed of  hopper weighing scale, flood dragon, discharging device, micro material adding device and computer control system. It can according to the formula be different raw materials automatic measurement, reduce labor intensity and environmental pollution, also ensure the product quality of ceramic tile glue.
3. Dry mortar mixer
There are many choices of tile adhesive mixing machines, such as three-layer bare belt mixer, plough mixer, double shaft dry mortar mixer, etc.
The requirements of the tile adhesive mixing machine are uniform mixing, no dead angle, high efficiency, wear-resistant equipment, fast unloading speed.
It is recommended that you use a weightless double shaft mixer, which is the most popular dry powder mixer.
The plough mixer is more suitable for mixing fiber materials and liquids.
There are two kinds of packing bags: open bags and valve bags. In the process of tile adhesive manufacturing, valve port packaging machine is used more, It does not require stitching, only need a one-person operation, but this packaging machine is not suitable for packaging lightweight materials, the cost of the bag is slightly higher, but the packaging speed is fast.
5. Dust collector
Used to recover dust in tile grout making machine, good for environmental protection. It is generally located at the top of the cement silo, the feeding port of the bucket elevator, the packaging port of the packaging machine, etc.
6. Conveying and lifting structure
Material transportation in the production line is: horizontal transportation and vertical transportation, horizontal transportation can use screw conveyors, vertical transportation generally adopts bucket elevators.
As an experienced tile adhesive making machine manufacturer, we recommend choosing an automatic palletizer if your output is above 10t/h, which increases productivity and saves labour costs. However, to ensure the quality of the products, we must choose a reliable supplier and ask for advice from us.
Tile Adhesive Manufacturing Process
The main control system issues production instructions according to the set formula, and the system automatically extracts raw materials from the storage silo according to the ratio.
After weighing, the raw materials are successively entered into the pre-mix hopper and tile adhesive mixing machine, then mixing 3 to 5 minutes. The raw materials of finished products are transported to the finished product bin with the function of secondary mixing, and enter the automatic filling process.
The automatic valve packing machine carries out regular and quantitative filling according to the requirements, which greatly improves the output efficiency. The packaged finished products are sent to the finished product area for stacking and waiting for delivery.
All In One, Do You Really Want To Learn More?
It can produce ceramic tile adhesive mortar, also can produce wall putty mortar, ready mix plaster mortar, skim coat mortar and other dry mortars.
Tile Adhesive Making Machine
Keep Reading To Help You Make Better Decisions
What is Tile Adhesive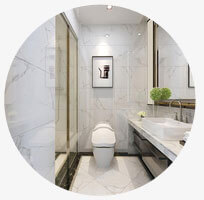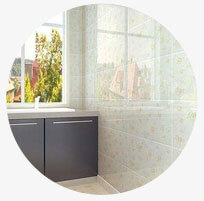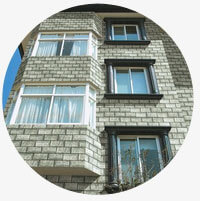 What's tile adhesive?
Ceramic tile adhesive is mainly used for bonding for large, medium and small ceramic tiles, marble, granite, cultural stone, etc.

It is usually used for outdoor wall tile bonding, kitchen tile bonding, bathroom tile bonding, household wall tile bonding.

The biggest advantage is strong adhesion, good anti-slip, small weight. Stirring can be used, low water absorption, no need to soak the tile in advance, weather resistance, good water resistance.
The use of ceramic tile adhesive:
The mixing proportion of tile adhesive and water is about powder: water =4:1;

Pour the water into the container, and then slowly pour the mortar of tile adhesive into the water, fully mixing until there is no caking, uniform paste, if the slurry standing for 2-3 minutes and then stir again the effect is better;

Use the toothed scraper to spread the mixed tile glue on the wall, each time about 1 kg, and then put the tile on the wall;

If find the groove of ceramic tile reverse side deeper, don't forget to also daub glue in ceramic tile reverse side.
Note of ceramic tile adhesive:
Ceramic tile adhesive is suitable for use in 5℃ ~ 40℃ environment; Remember to mix with water.

The verticality and flatness of the bottom material must be confirmed before construction, and the effect of standing for 24 hours after laying is better.

If the base surface temperature is higher than 40℃, the base surface should be wetted with water first to avoid excessive water loss of glue.

The seam between the bricks can be used with the appropriate ceramic tile sealant.

Before not completely dry solid can use a wet sponge or dishcloth to wipe ceramic tile surface gently.
How To Make Tile Adhesive?
Tile adheisve is mainly composed of silicon, cement, sand, heavy calcium, hydroxypropyl, rubber powder and so on.
If you want to know "How to Manufacture Tile Adhesive", you first need a formula for a tile adhesive (pictured right).
Please note: the air humidity is not the same, the formula is not the same, the tile glue performance is not the same, the formula is not the same, all the formulas need you to continue to try, get the most suitable formula for your market.
If you want to get a tile adhesive formulation pdf for reference, pls feel free to contact us.
What are your payment terms for tile adhesive manufacturing plant?
We generally support T/T, L/C, Western Union, etc. If you have special requirements, feel free to contact us.
What are the wearing parts for tile adhesive manufacturing plant? What do I do if the machine is broken?
With our 5+ years of tile adhesive manufacturing plant production experience, we will provide you with a list of wearing parts, and we will send you an extra set of wearing parts when shipping.
In this way, your tile adhesive manufacturing plant can be used for several years without any problem.
The warranty period of our tile adhesive manufacturing plant is 12 months. If you have any problems within these 12 months, we will solve them completely for you.
Of course, if your tile adhesive machine encounters any problems, you can ask us, or you can search for more content on Google.
How does a tile adhesive manufacturing plant working? 
Boom Your Tile Adhesive Manufacturing Plant Now
Maybe You Also Interested In The Following Cases