The sand washer is the necessary equipment used with the sand making machine. The sand washer can wash away the stone powder and impurities from the mixed sand produced by the sand making machine, so as to improve the quality of the sand. It can also clean dirt and sundries in sand and stone, mainly used in construction sites, sand and stone factories, hydropower stations and so on.
The most common sand washer: Wheel Sand Washer & Screw Sand Washer.
Wheel Sand Washer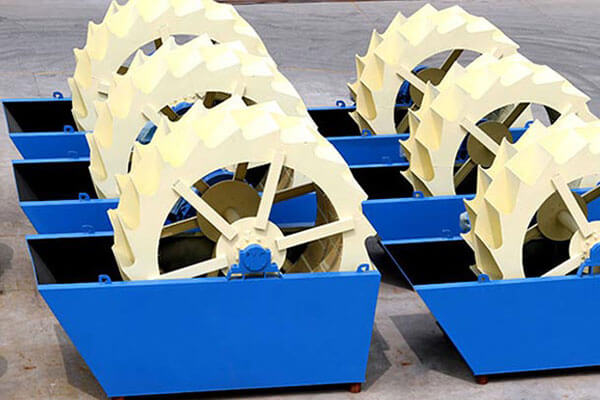 Features of wheel sand washer:
Simple structure, stable operation.
Bearing and water, materials separated, to avoid rust caused by the machine damage.
Suitable for a variety of working environments.
Rarely need maintenance, can greatly reduce the cost.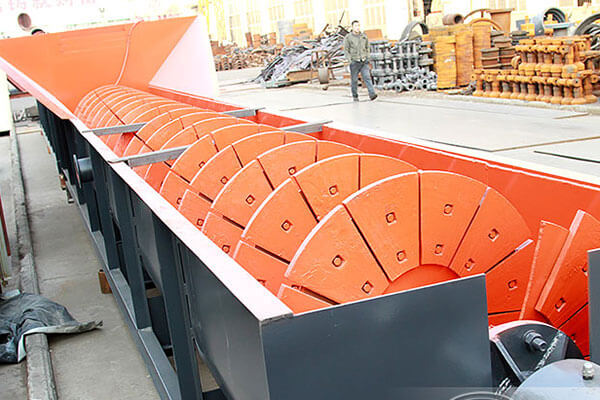 Screw sand washer is mainly used for cleaning crushed materials.
Small particles suspended in the water, with the flow out, coarse particles sink at the bottom of the tank, pushed by the spiral discharge end.
Screw sand washers can also be used for mineral desliming, dehydration, ore washing.
It has the characteristics of simple structure, solid, reliable operation, convenient maintenance and management, long-term continuous operation, strong adaptability to materials, and large production capacity.
Wheel Sand Washer Plant
Wheel diameter: 2200-3500 (mm)
Capacity: 15-200 (t/h)
Spiral Sand Washer Plant
Capacity:5-240t/h
Spiral Speed: 17-38r/min
Why Choose Us?
1. Mature technology: We have rich production experience in sand washers, and constantly change the production technology according to the market. We have many types of sand washers, high cleanliness, maintenance, and operation.
2. High productivity: There is a professional RESEARCH and development team, and the manufacturing equipment is mature. The sand washer is made of high wear-resisting material, with high efficiency, high output, and more stable operation.
3, Perfect service: our company to your interests first, perfect pre-sale, sale, and after-sales service, to provide you with free training, equipment installation, debugging, maintenance, repair, and other services.
Welcome to ask any questions about the sand washing machine.